Gain visibility and brand recognition with IFPA partnerships, sponsorships, and advertising.
Partner: You want greater reach, IFPA offers multi-venue, year-round visibility
Sponsor: You run with the cool kids, IFPA showcases your cred
Advertise: You've got a target, IFPA has your audience
IFPA Members are Your Audience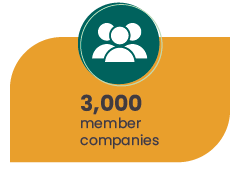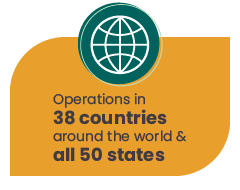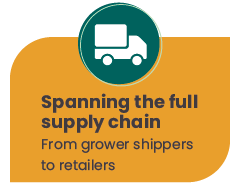 Annual Partnership
Become an IFPA Annual Partner for year-round, multi-faceted visibility
You'll gain broad-based exposure as your company is featured in at least three high-profile visibility options, including expos, sponsorships/advertising, and attendance at events. Annual Partners also enjoy personalized, consultative year-round service and alignment of your marketing goals and media strategies within the IFPA ecosystem.
See the current Annual Partner Showcase. Imagine your company featured there!
As an Annual Partner, you'll get:
Advance notice of new opportunities – before the general membership

Year-round visibility with recognition on the IFPA homepage

A dedicated IFPA Account Manager and customized payment terms to suit your needs

Recognition during a general session at The Global Produce & Floral Show and The Foodservice Conference

Special signage at The Global Produce & Floral Show and The Foodservice Conference

One extra Retail VIP Reception ticket at The Global Produce & Floral Show

Five additional hotel rooms (on top of your existing allotment) at The Global Produce & Floral Show

Complimentary use of private meeting room space (as available) at The Global Produce & Floral Show
"Being an Annual Partner maximizes our IFPA membership and ensures that Giumarra stays immersed in important programs and conversations that shape the future of our industry. As Annual Partners, we are informed of the newest opportunities and have a personalized feedback channel that we know is heard and valued as the leadership and staff of IFPA strive to continuously grow our industry, drive consumption, and foster talent."
sponsorship section of the page
Become an IFPA sponsor to reach your target audience
Appeal to a highly qualified market at any of our targeted events or cover your bases with a strategic sponsorship that connects you with growers, suppliers, buyers, and everyone in between – all on your terms, when and where you see fit. Check out our available options and contact us for custom options.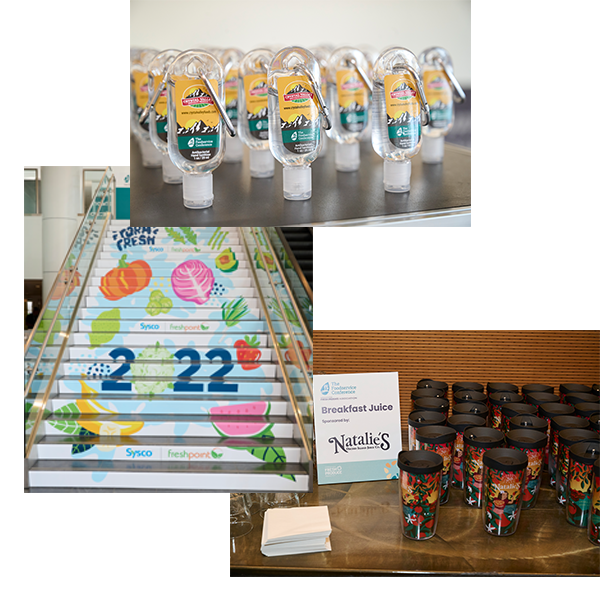 Events: Have you brand be on the building, the table, the signage or part of the experience at any of the IFPA signature events throughout the year. View our upcoming events to see where you brand best fits.

Virtual Town Halls:

Every Wednesday is an opportunity to display your brand to a targeted audience curated around a specific topic like food safety, consumer trends, advocacy, sustainability and more.
Your Audience is on our Website

Advertise
Become an IFPA advertiser to be front and center when your targets seek solutions
Catch your target audience by advertising with IFPA. Talk to us about your goals and we'll find you the best options to reach your audience.
Digital ads: Your next customer is using the IFPA website to find resources about product channels (retail, foodservice, floral) and high-priority issues (technology, sustainability, food safety, supply chain, marketing, global trade, talent, and consumer trends). Targeted digital ads ensure that when they look for solutions, they find your company.
In-person visibility: When your target audience attends IFPA events, be sure they see you! Whether it's an onsite banner, activation, hotel advertising, mobile app advertising, or other visibility options, you gain direct, global access to companies looking for the best solutions to grow their businesses.
Let's Get Started!
Fill out this form and we will reach out to you with the information on customized opportunities
Interested in Partnering, Sponsoring or Advertising?